Where it all began
Marijus & Jess Jakas share a deep love for adventure, anything hand crafted, and of course local artisan coffee. Prior to moving to the Garden Route they lived in Vilnius, London and Cape Town. When Jess was 8 months pregnant with their first child, they decided to open a coffee shop in the Cape Town City Bowl, thus El Camino Global Eatery came about. Named after the meeting place of the couple, El Camino de Santiago (a pilgrimage through Spain). El Camino is where the two learnt the art of coffee making, and Marijus completed further training to perfect the bean roasting process.
The Birth of Arrow Coffee
When the opportunity arose to relocate to the Knysna area, there was no hesitation and so they began to plan their new venture. Thus, Arrow Coffee was born – an artisan coffee roastery based on their farm in the forest. They imported their roasting machine from Turkey, a beautiful piece of machinery, Irish green in colour with decorative copper plating. Because of the nature of this roaster, the beans are roasted to order using traditional methods (no computers). To epitomise small batch coffee roasting is what Arrow is all about . Read more about small batch coffee here.
Marijus has developed a keen sense of smell and he uses only his intuition and timing to produce the same consistency every time. Each and every batch he roasts is personally tasted and tested for solubility. This streamlined process helps ensure the best quality coffee is supplied to the consumer. They also believe that the best coffee is fresh coffee so the green beans are only roasted after your order has been placed, then they are left to breathe and de-gas for 24 hours and dispatched the next day. Now isn't this what local artisan coffee is all about?
They have also created this FREE guide to help you get the perfect cup, every time…
5 HOME COFFEE BREWING TECHNIQUES TO MAKE YOUR LIFE EASY
They use premium quality arabica beans, which are ethically sourced from South and Central America as well as Africa. The Forest Blend is their signature blend – a medium roast with nutty and earthy flavours. They have found that this blend is enjoyed by most palettes and is very easy-drinking. Read more here.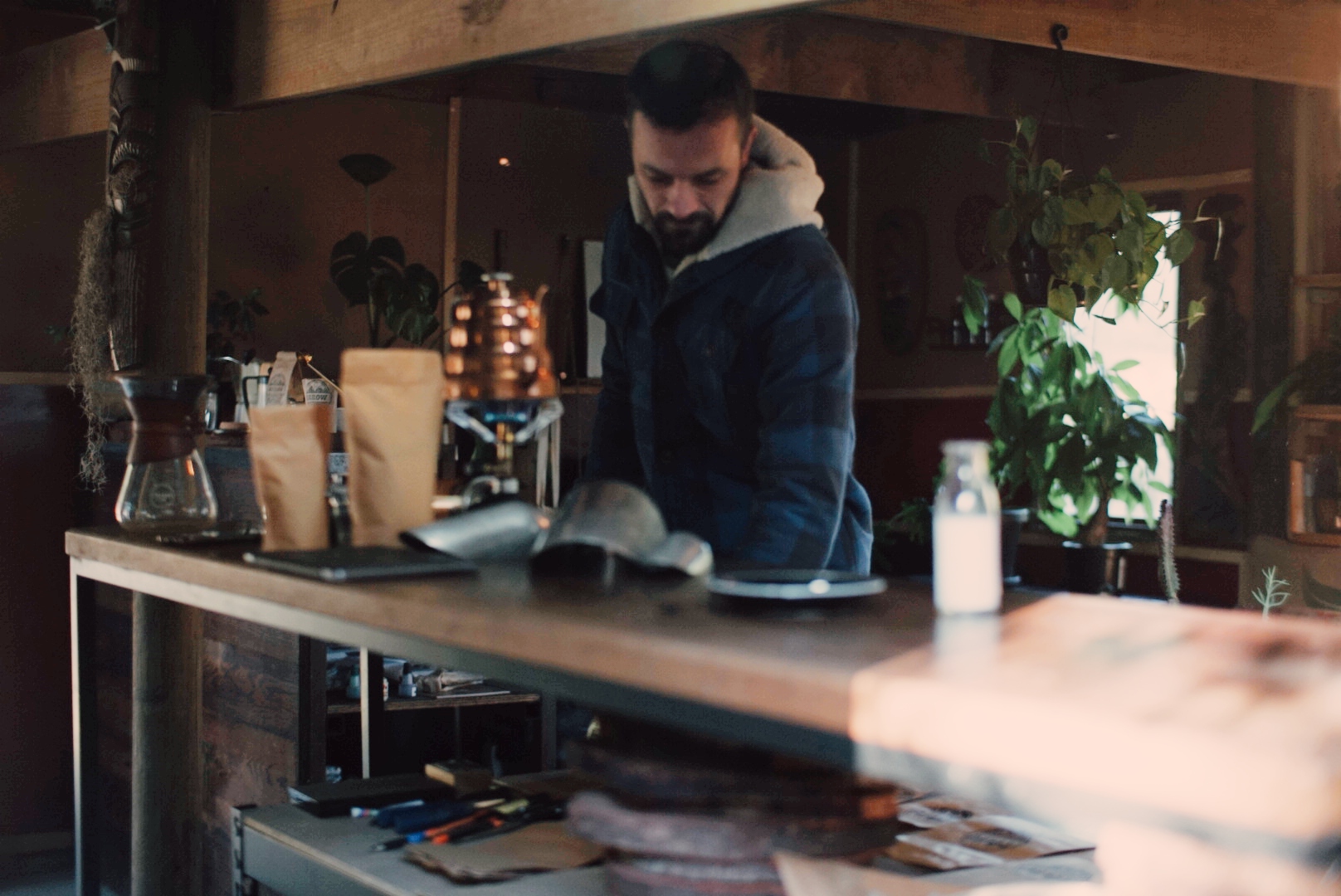 Our Ethos
We roast passionately & sustainably from a rustic cabin in the woods, focusing on quality over quantity and specialising in small batch coffee roasting. This is why we call ourselves a micro coffee roastery. Read more about small batch coffee here.
At Arrow Coffee we are all about getting back to our roots, slowing down and entering that primal, wild state of mind, about enjoying the little things in life how we used to, with friends in nature, around a bonfire on the beach or greeting that first sunrise on top of a mountain. We live to explore and explore to achieve. We encourage people to lift their heads from the blue screens and go outside, to brew coffee how our ancestors did, with fire and pot because trust us, there is no better way to enjoy the whole process. Get Wild! Stay Wild!